Achieve Your Goals
Weight Loss
Core/Stability
Muscle/Strength/Power
Athletic Training
Rehabilitation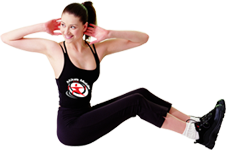 Mobile Gym Benefits
Convenient

The Mobile GYM Comes Directly to Your House

Private

Work out in a judge-free zone

Personalized

Work out plans customized specifically for YOU. You can even listen to your own music with our iPod compatible surround sound system!

Clean

Facility is cleaned routinely with the best products

Comfortable

Climate Controlled facility : Cool in the Summer and Warm in the Winter
Mike's Mobile Gym : Mobile Long Island Personal Trainer (631)291-1213
Mike's Mobile Gym is a revolutionary Long Island Personal Training service that literally brings the gym to you. Our state-of-the art mobile training facility features a full cable workout center, bench, free-weights, Smith machine with linear bearings, Magnum total body cycle, Stability Ball, Bosu Ball, Dyna Discs, Leg + Wrist Weights, Assorted Resistance Bands, Assorted Resistance Tubes, Gymnastics Rings, Boxing/MMA Gloves & Sparing Equipment, giving you everything you need to get the best possible workout.  Other notable features include a climate control system which will keep you cool in the summer and warm in the winter, surround sound speakers with compatible iPod dock allowing you to listen to your music while you work out.
The Mobile Gym is transported and managed by Personal Trainer Mike Lahey.  Mike is a certified Personal and Strength Trainer with a certificate from The National Academy of Sports Medicine, a nationally accredited organization.  Mike will help you achieve your goals by developing a personalized workout plan designed specifically for you.  In addition to creating a workout plan designed to reach your goals, Mike will also teach you proper form and technique, which will enable you to get the most out of your workout and your time spent with Mike.  If you are looking for a Long Island Personal Trainer than Mike's Mobile Gym is the service that you have been looking for.  Mike's Mobile Gym Long Island Personal Training is the ONLY Long Island Personal Training service that features a mobile gym facility that comes to YOU!  To learn more about Mike check out the About Us section.
Still have Questions?
If you still have some unanswered questions check out the Frequently Asked Questions section, or you can Contact Us and have a Long Island Personal Trainer contact you.